The European PVC industry has united voluntarily to meet the challenge of sustainable development with an integrated approach from the whole value chain set out in the Voluntary Commitment of the PVC Industry.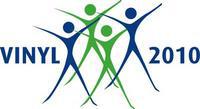 The Voluntary Commitment that was signed in March 2000, builds on principles of the chemical industry's Responsible Care® programme and addresses key issues across the PVC lifecycle. It contains quantifiable targets, with interim deadlines, that are allowing the industry to track its progress towards achieving the overall objectives.
Manufacturing Commitment
Product stewardship and eco-efficiency are the key PVC manufacturing issues addressed by the Voluntary Commitment. Individual PVC resin, plasticiser and stabiliser manufacturing companies have committed to:
Set ongoing targets to reduce resource consumption (material and energy use in manufacture) where this is economically and ecologically warranted;
Review their progress towards such targets on an annual basis.
Waste Management Commitments
The PVC industry supports an integrated waste management approach, which aims to maximise the efficient use of raw materials and utilise the best end of life treatment option for each waste stream.
Together with the development of additional mechanical and feedstock recycling schemes it is anticipated that the total amount of PVC waste recycled annually will increase by 200,000 tons by 2010, compared to the amount recycled in 2000 (excluding industrial waste). The PVC industry is working with stakeholders to develop the recycling schemes necessary to achieve this level of recovery.
Implementation
Implementation of the Commitment is managed by a Committee with a programme approved by the participating trade associations. This programme comprises of projects being undertaken by the PVC industry in order to meet the Commitment objectives.
The projects are funded by the members of four European trade associations: the European Council for Plasticisers and Intermediates (ECPI), the European Stabiliser Producers Association (ESPA), the European Plastics Converters (EuPC) and the European Council of Vinyl Manufacturers (ECVM).
Monitoring & Reporting Progress
An independent third party evaluates the industry's progress against its Commitment in order to publish an annual public progress report. The objectives were reviewed in 2005 to ensure that they remained appropriate in the light of technical progress and stakeholder suggestions.
If you would like more information about the PVC industry's Voluntary Commitment and its current work programme please visit www.vinyl2010.org or contact Chris Welton on + 32 2 676 7443, e-mail chris.welton@plasticseurope.org