In Europe, the responsibility for toy regulation rests with the Directorate General Enterprise. The import and manufacture of toys is regulated by the European Union's Toy Directive (EU Toy Directive 88-378 EEC).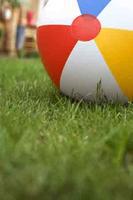 This Directive is in place to ensure that toys sold in Europe will not be harmful or pose any health risk even to small children who chew on their toys. In addition, EU Directive (92/59) covers general product safety.
The possible migration of stabilisers from PVC which is used to make rigid plastic toys is covered by the Toy Directive.
However, at present there are no official norms in the Directive which cover the migration of plasticisers (phthalates) which are used to make flexible or soft PVC toys. This is because phthalates are not considered by the EU to be a hazardous substance.
Detailed product standards on the chemical compounds used for producing toys, including plastics, are being developed with the European Standards Body - CEN - and ECVM has called for the development of these standards to be speeded-up, particularly with regard to phthalates, so that limits for migration are officially established.